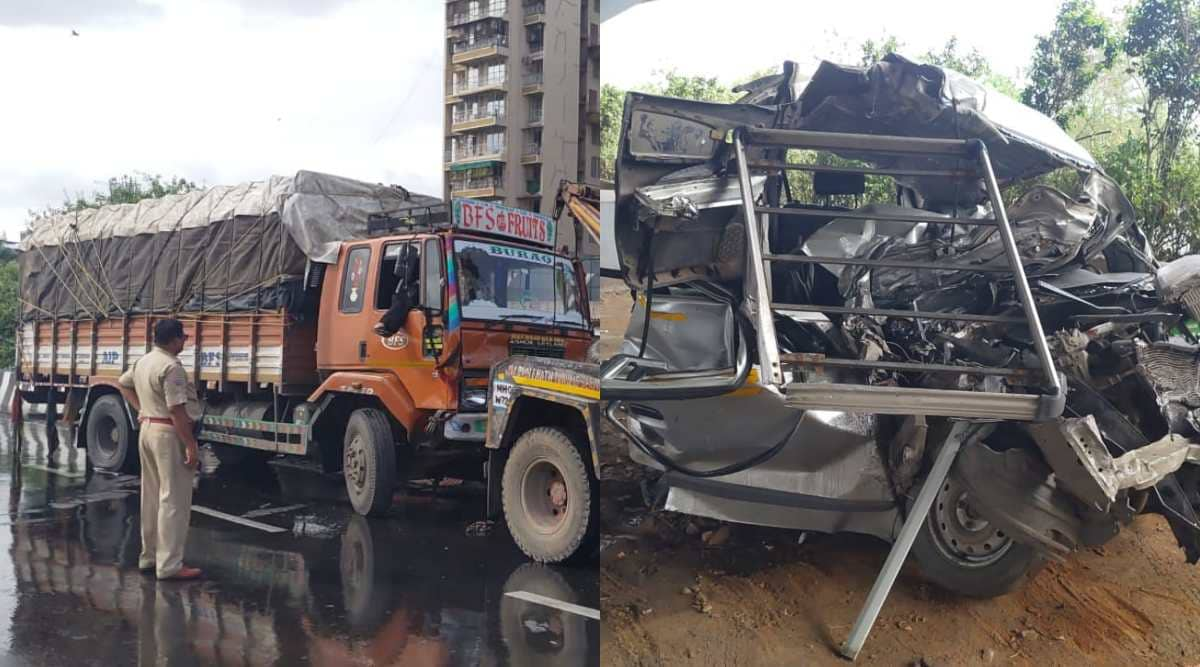 Two held in Navi Mumbai on Sunday (June 19) Due to accidents There was a huge traffic jam on Siva Panvel Highway from Kharghar to Kalamboli. One person was killed and five to six others were injured in a bizarre accident at Kamothe. The injured are undergoing treatment at a nearby hospital.
A bizarre accident took place on the Navi Mumbai Kamothe flyover around 8 am on Sunday. Work on the closed truck on the flyover begins. At the same time, a Wagon R, an Innova, a truck and an ST Corporation's Shivneri bus collided with each other. It killed one person in the Wagon R.
Three to four other passengers in the car and the passenger in the Innova were injured. The injured are undergoing treatment at a nearby MGM hospital. Unable to evacuate the injured in the Wagon R, the gas cutter eventually cut off a large part of the vehicle and forced the passengers out.
Also read: One Warakari killed, 30 injured in Warakaris' trolley hit in Satara
In addition, a truck crashed on the Kharghar flyover on the same route, causing a minor accident. However, there was a traffic jam for about three kilometers. Most of the two-wheelers were stranded due to rain.