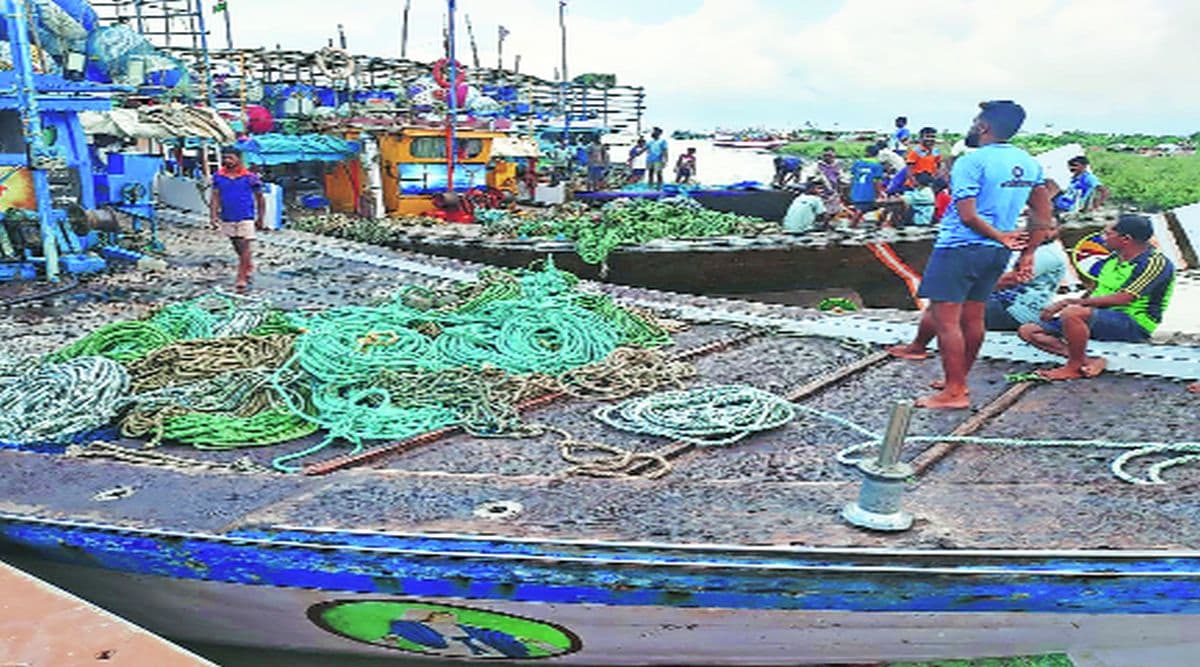 After two months of waiting, the fishermen had launched their boats into the deep sea for fishing. But due to the storm in the sea for the last two days, the fishermen had to bring their boats back. More than 100 boats have returned.
There are more than eight hundred boats in Arnala, Vasai, Naigaon, Pachubandar, Killabandar etc. in Vasai West. The fishing season started from August 1.
The fishermen took their boats to the deep sea after preparing the boats for fishing, ice for fish storage, nets, fuel, essential items etc. It was hoped that this year's fishing would get off to a good start. Since last two days the sea has been stormy and fishing is dangerous. So the fishermen have started bringing the boats back to the shore.
Boats have returned to various shores like Pachubandar, Naigaon, Arnala. On Tuesday, some boats arrived at the Arnala shore in the evening while some boats arrived at the shore late at night. Some boats had gone to the shores of Jaffrabad. 122 boats from Vasai had left for this fishing. The Fisheries Department has informed that all these boats have come to this shore. The boats 'Swarajya' and 'Samrajya' have not been contacted yet. The work of getting their information is going on through the fisheries department. Asmani fishermen are feared to face financial crisis due to this storm. Fishermen brothers are distraught as they have to come back waving their hands after spending lakhs of fuel and collecting materials.
The Meteorological Department had predicted the formation of stormy winds in the sea. Accordingly, instructions were also given to all boat owners in this regard. Information was obtained by staying in touch with them. All the fishing boats from Vasai have reached this shore. – Hemant Kore, Fisheries Officer, Vasai