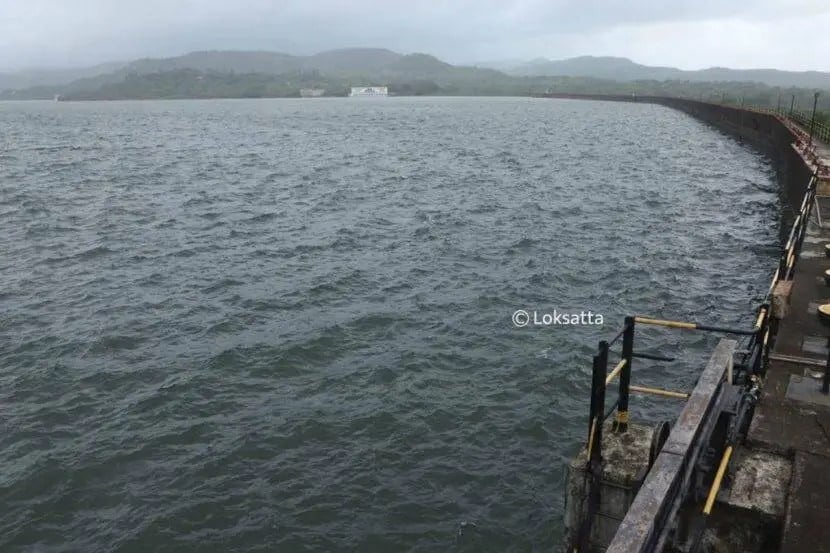 The ongoing heavy rain in the catchment area of ​​all the four dams of the Khadakwasla Dam Chain Project continued for the third consecutive day. Therefore, satisfactory water storage has accumulated in all the four dams. By Wednesday evening, the total water storage reached 86 percent. Out of these four dams, Panshet, an important dam, is on the verge of filling up to its full capacity. Due to the rains in the last 24 hours, almost two months' worth of water has accumulated in all the four dams.
At present, 25.23 billion cubic feet (TMC) i.e. 86.56 percent of water storage has accumulated in all four dams namely Temghar, Varasgaon, Panshet and Khadakwasla which supply water to the city. As many as 160 mm in Temghar dam area, 100 mm in Varasgaon dam area, 90 mm in Panshet dam area, and 14 mm in Khadakwasla dam area from Tuesday night to Wednesday morning. It rained. During the day, Temghar dam area received 60 mm, Varasgaon and Panshet dam area received 34 and 30 mm, while Khadakwasla dam area received 5 mm. Rain was recorded. On Tuesday evening, there was 23.08 TMC water storage in all the four dams. By Wednesday evening, the water storage reached 25.23 TMC. Water resources department said that due to heavy rains, water storage has increased by 2.15 TMC in all the four dams in 24 hours and the water storage is enough for Pune city for two months.
Meanwhile, 110 mm of rain fell during the day in Pavana Dam, which supplies water to Pimpri-Chinchwad city and its surroundings. It rained. At present 7.35 TMC i.e. 86.35 percent water storage has accumulated in this dam. Heavy rain is also falling in the area of ​​other dams in the district. Therefore, more or less water is being released from Yedgaon, Vadaj, Ghod, Visapur, Chasakaman, Andhra, Kasarsai, Gunjvani, Bhama Askhed and Veer dams. The Water Resources Department said that 49.02 TMC i.e. 91.50 percent of water storage has accumulated in Ujani Dam on the district border.
Water storage in major dams TMC, percentage in brackets Temghar 2.60 (70.08), Varasgaon 11.15 (86.98), Panshet 10.25 (96.31), Khadakwasla 1.23 (62.17), Bhama Askhed 7 .56 (98.58), Pavana 7.35 (86.35), Dimbhe 10.83 (86.72), Chasakaman 7.57 (100), Gunjavani 3.62 (98.16), Neera Deoghar 9. 58 (81.72), Bhatghar 20.02 (85.20), Veer 9.31 (98.93) and Ujni 49.02 (91.50).